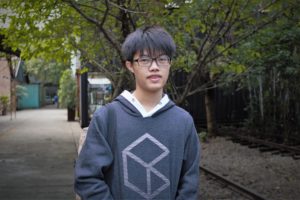 18/12/2017, Kaiqi from Sun Yat-sen University joins the group as a student research assistant. Welcome!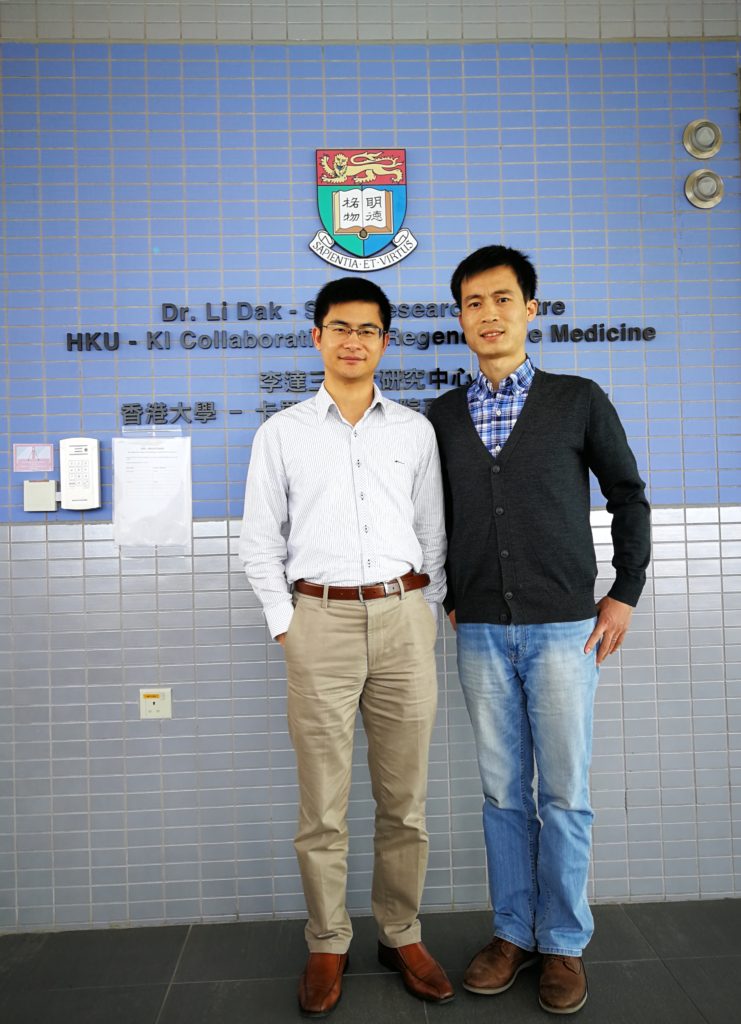 08/12/2017, Our collaborator, Prof. Changyou Zhan from Fudan University, visited our lab and discussed research with lab members.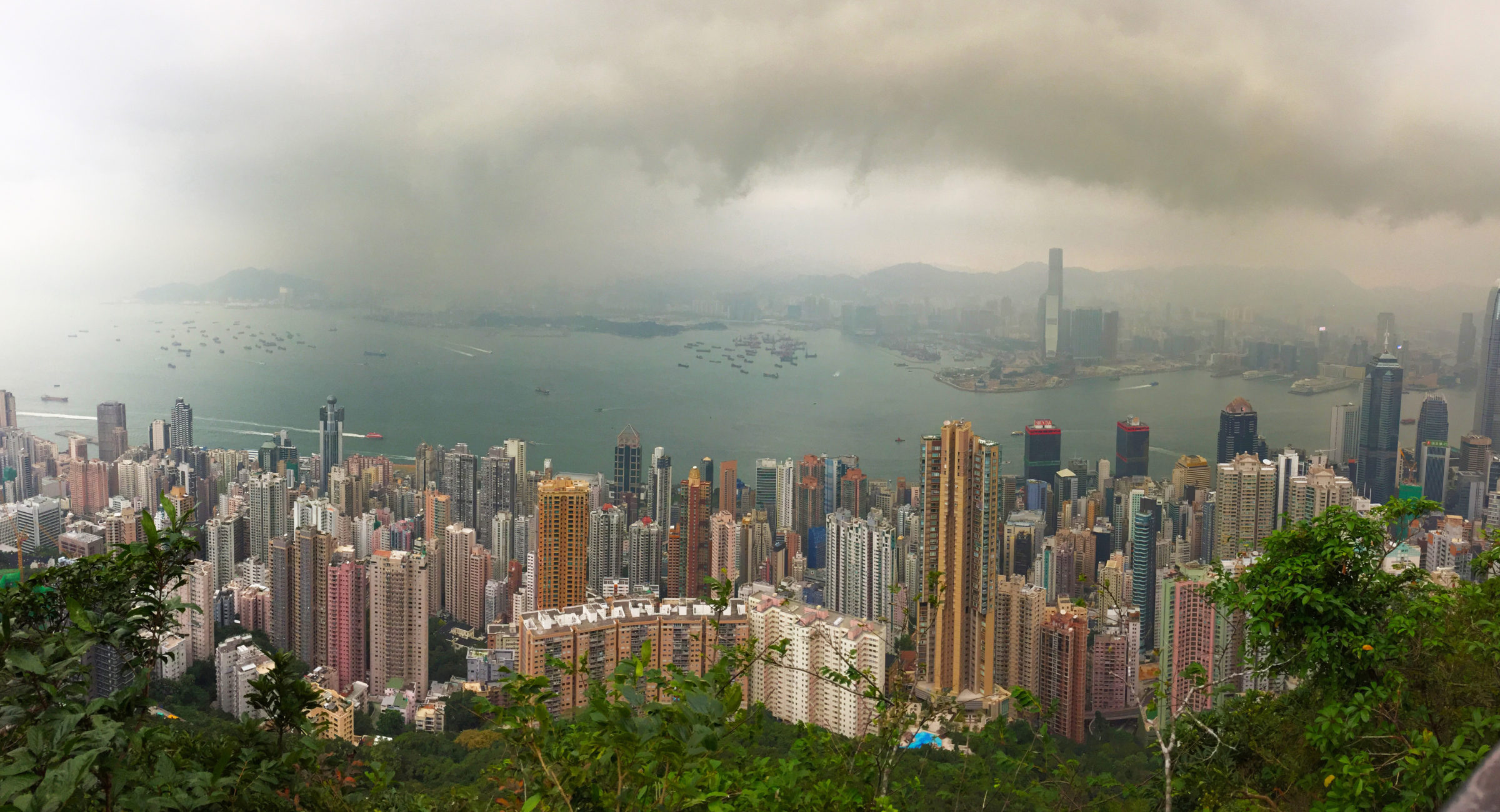 18/11/2017, we had our first hiking activity (hiked from the HKU campus --> the Peak --> the Central). A very nice view from the Peak even under a cloudy sky!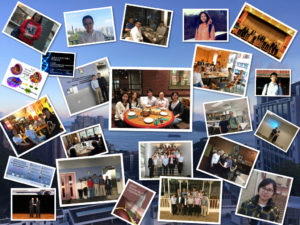 14/11/2017, we celebrated the 1st anniversary of our lab (LMEN) at the Thaya restaurant in the Western District, HK Island. Happy Birthday, LMEN!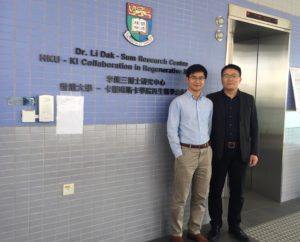 27/10/2017, Our collaborator, Prof. Zhishen Ge from University of Science and Technology of China, visited our lab and discussed research with lab members.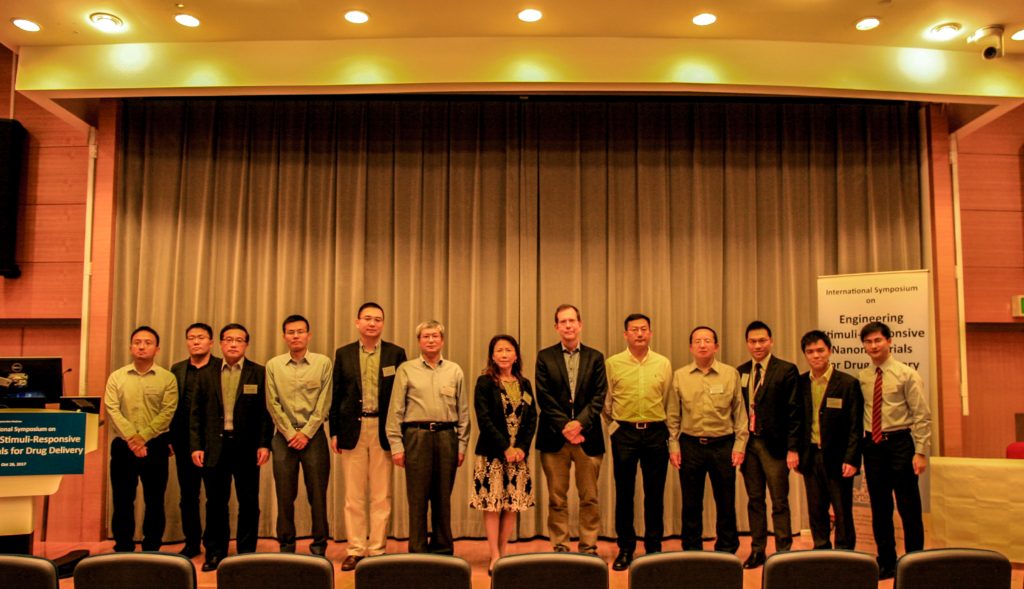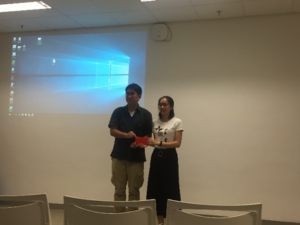 25/10/2017,  Yafei won the New College Research Seminar Series of HKU and received HKD 500 as the award. Congratulations!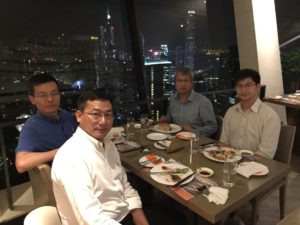 25/10/2017,  Prof. Xuesi Chen from Changchun Institute of Applied Chemistry, Prof. Jun Wang from South China University of Technology, and Prof. Jinjun Shi from Harvard Medical School visited our lab. Prof. Shi also provided valuable suggestions on research and career plan to lab members. Thank you.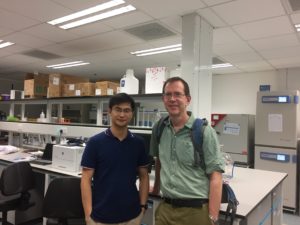 20/10/2017, Prof. Urban Lendahl from Karolinska Institute visited our lab. He has been paying attention to the development of our lab since the lab was established in 2016. Thank you, Prof. Lendahl.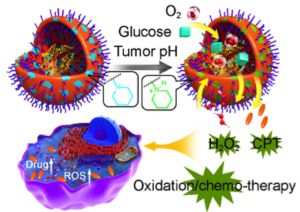 05/10/2017, our first paper (as a co-corresponding author) is accepted by Nano Letters. We're collaborating with Prof. Zhishen Ge's group at USTC.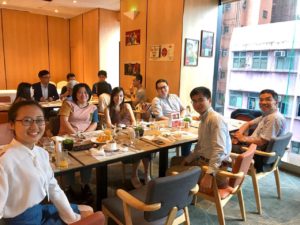 04/10/2017, Central party to celebrate holidays! Happy Mooncake Festival!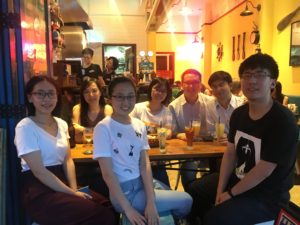 22/09/2017, group dinner at Fish & Chick in Kennedy Town.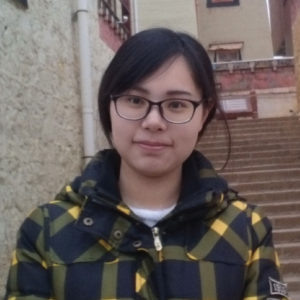 20/09/2017, Dr. Lv joins the group as a postdoctoral fellow. Welcome!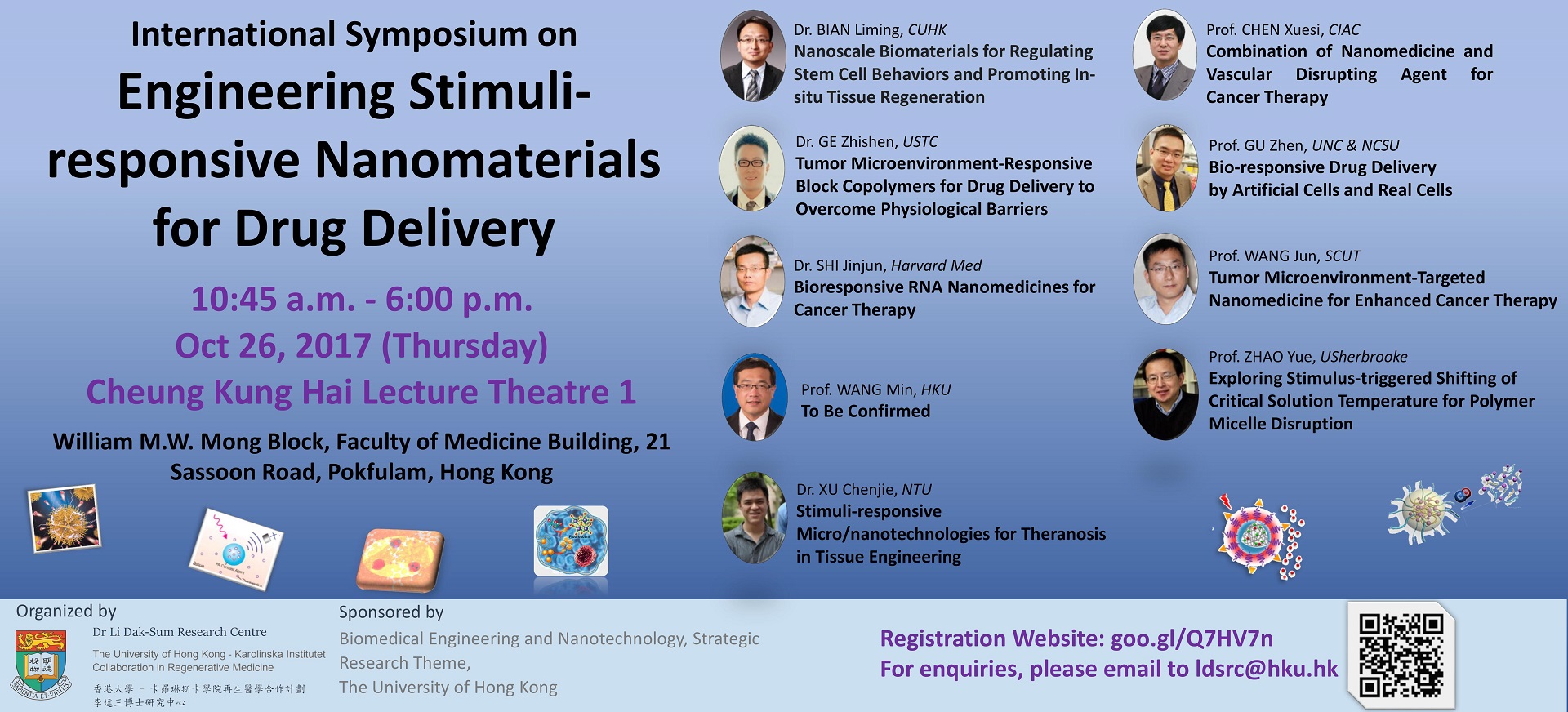 01/09/2017, we announce the International Symposium on Engineering Stimuli-responsive Nanomaterials for Drug Delivery, which is mainly organised by our group and will be held on 26/10/2017. Welcome to join! Free registration and more details are here!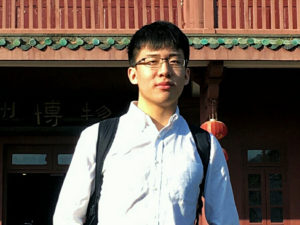 28/08/2017, Xiang joins the group as a student research assistant. Welcome!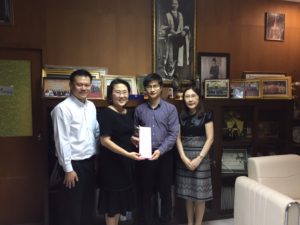 19/08/2017, Weiping is invited to visit the Faculty of Pharmaceutical Sciences at Chulalongkorn University and gives a research presentation. Photo: Weiping is with Dean Rungpetch C. Sakulbumrungsil, Associate Dean Pornchai Rojsitthisak, and Prof. Warangkana Warisnoicharoen.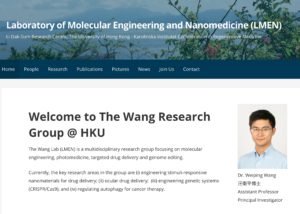 10/08/2017, The lab website is published. Happy browsing!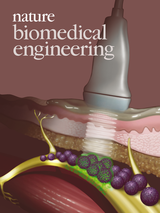 09/08/2017, Weiping's co-authored paper is published on Nature Biomedical Engineering. Here is the journal cover photo designed by Scott.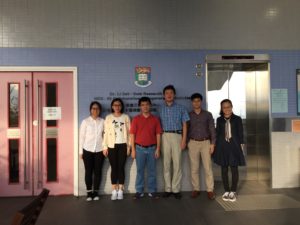 10/07/2017, Prof. Dongan Wang and Chenjie Xu from School of Chemical and Biomedical Engineering, Nanyang Technology University, Singapore visited our lab.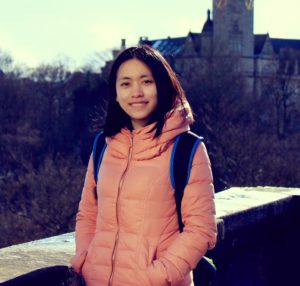 03/07/2017, Yafei, the first PhD student, joins the lab. Welcome!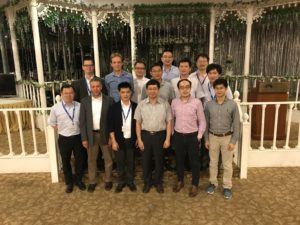 21/06/2017, Weiping delivered a talk and chaired the session of Nanomaterials for Drug Delivery-2 at the 9th International Conference on Materials for Advanced Technologies (ICMAT2017), Singapore. Photo: Dr. Wang with other speakers and chairs.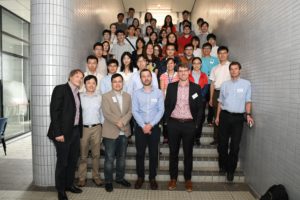 09/06/2017, Weiping chaired one session of talks at the Symposium on Engineering Complex Genetic Systems: Approaches and Applications at HKU.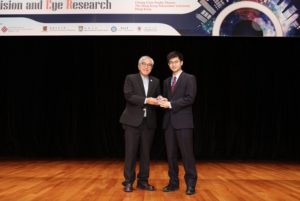 27/05/2017, Weiping delivered an invited talk at International Conference of Vision & Eye Research (iCover) 2017. Photo: Prof. Kwok Fai So presenting the souvenir to Dr. Wang.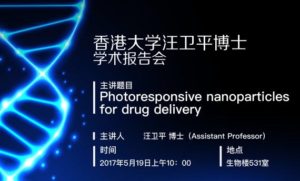 19/05/2017, Weiping visited Prof. Longping Wen's lab where he had his master study, and delivered a talk at the School of Life Sciences, University of Science and Technology of China (USTC).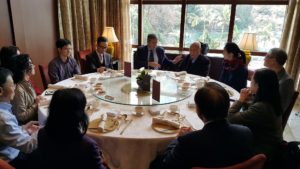 28/03/2017, Weiping was invited to join the celebration of Dr Li Dak-Sum's receiving of the Doctor of Social Sciences honoris causa by HKU. Photo: Lunch with Dr. Li Dak-Sum, President Peter Mathieson, Dean Gabriel Matthew Leung and other distinguished guests.
27/03/2017, Zhanfeng joins the lab as the student research assistant. Welcome!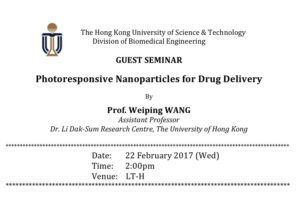 22/02/2017, Weiping delivered a talk for the BME seminar at his Alma Mater, The Hong Kong University of Science and Technology (HKUST).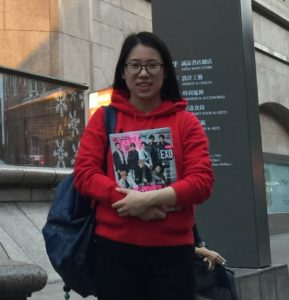 13/02/2017, Yaming from Hong Kong Baptist University joins the lab as a Research Assistant. Welcome!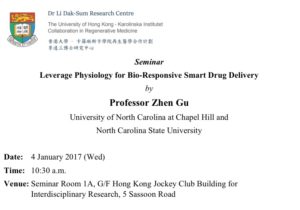 04/01/2017, Prof. Zhen Gu from the University of North Carolina at Chapel Hill and North Carolina State University visited the lab and delivered a talk on "Leverage Physiology for Bio-Responsive Smart Drug Delivery".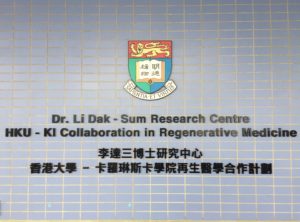 14/11/2016, Weiping joins The University of Hong Kong, and starts to build up the Laboratory of Molecular Engineering and Nanomedicine. Acknowledgement: Dr. Li Dak-Sum Research Fund.